SUPERGREENS face mask
Regular price

Sale price

$32.00
FREE shipping on orders $75+
---
You've got some food on your face & in this case, that's a good thing.  Skin superfoods such as Spirulina, Moringa, Matcha, & Chlorella help to brighten, tighten & shine the way to clear skin ahead.  Activate this powdered mask with your choice of liquid base (water works just fine) for a Supergreen Glow!  Go ahead, eat your greens & get some on your face while you're at it. *for EXTERNAL use only*
1oz|28g
What's inside?

Spirulina - With an impressive list of nutrients such as amino acids, antioxidants, and B vitamins, this green superfood is high on the list of plant-powered supplements.  Aiding in cell turnover, anti-inflammatory properties, & controlling bacterial growth, this green machine can help boost your skin health. 

Morninga - This Vitamin A+C packed tree is a must on your list of beauty staples for both internal + external health. Antioxidants & amino acids abound in this plant giving it its much deserved name "Tree of Life".  Skin smoothing, clearing,  & brightening are just a few things this tree can do. 
Matcha - This tea is famous for its healing properties due to a compound called EGCG (epigallocatechin gallate) which aids in reducing inflammation & boosting healthy cell & tissue formation.  As good as it is for your insides, it also has healing benefits for your outsides. It contains caffeine which helps to tighten skin while the antioxidant profile protects & rejuvenates the skin.
Chlorella - Vitamins, antioxidants, peptides, & minerals are packed tight in this tiny sunlight loving algae which has another interesting compound called the Chlorella Growth Factor.  Accelerating tissue repair, detoxification, & promoting the growth of good bacteria as a prebiotic are just a few benefits of this deep green superfood. 
ALL of these superfoods come together in our SUPERGREENS mask to help your skin detoxify & strengthen for a bright, glowing face!
TO USE:  Slowly add water to a teaspoon or so of powdered mask to create a smooth paste.  Spread evenly over face, avoiding eyes.  Let sit on skin for up to 10 minutes & remove with warm water.  Use a dark-colored towel or cloth to help wipe off if needed, as mask can discolor fabric.  Use 3- 4 times a week for best results. Go let your GREEN GLOW show.
INGREDIENTS:
Spirulina platensis, Camellia Sinensis (Matcha), Chlorella pyrenoidosa, Moringa oleifera, Montmorillonite (green clay), Citrus aurantium L. var Tamara (petitgrain) leaf oil, Ocimum basilicum L. (basil) leaf oil, Litsea Cubeba fruit oil.
---
Share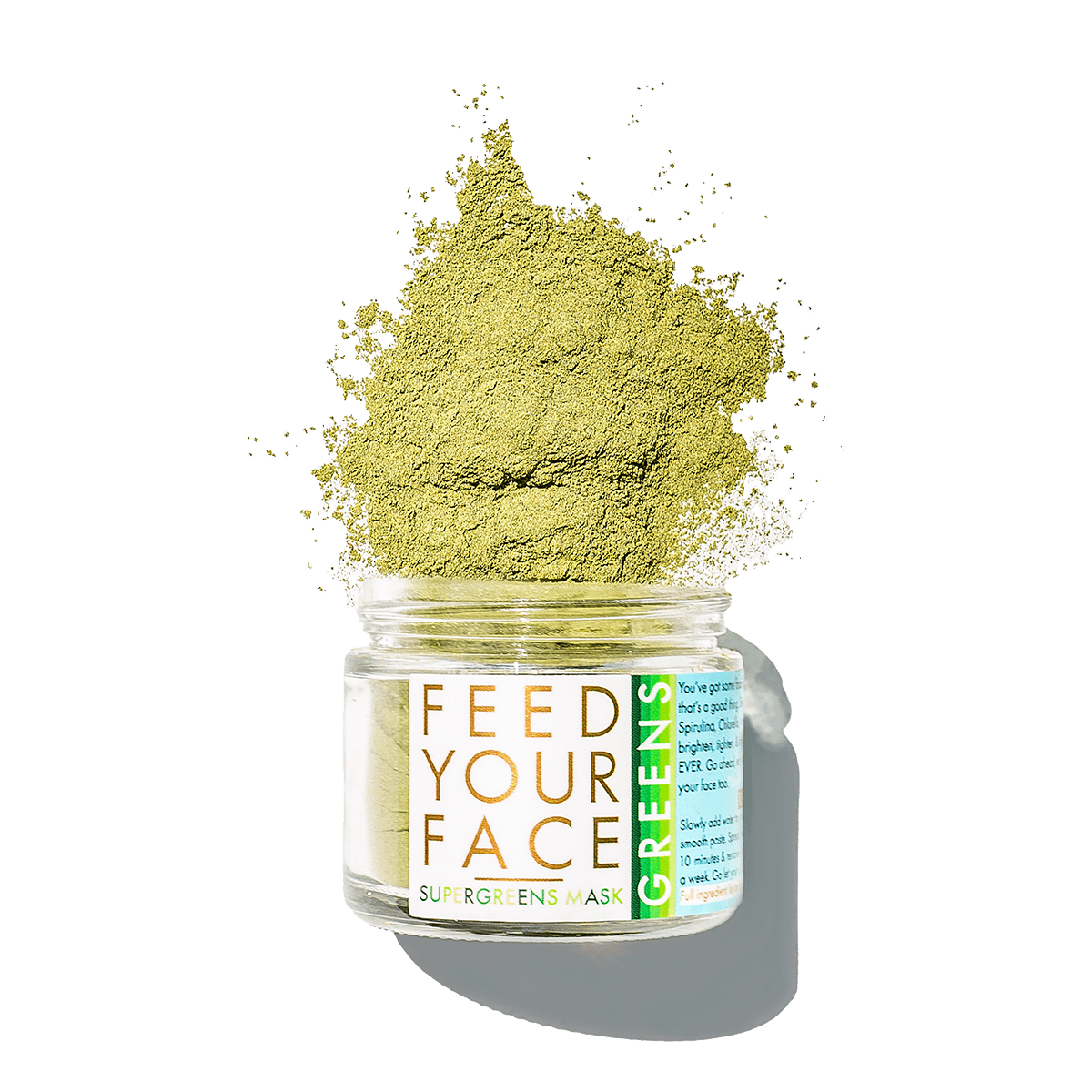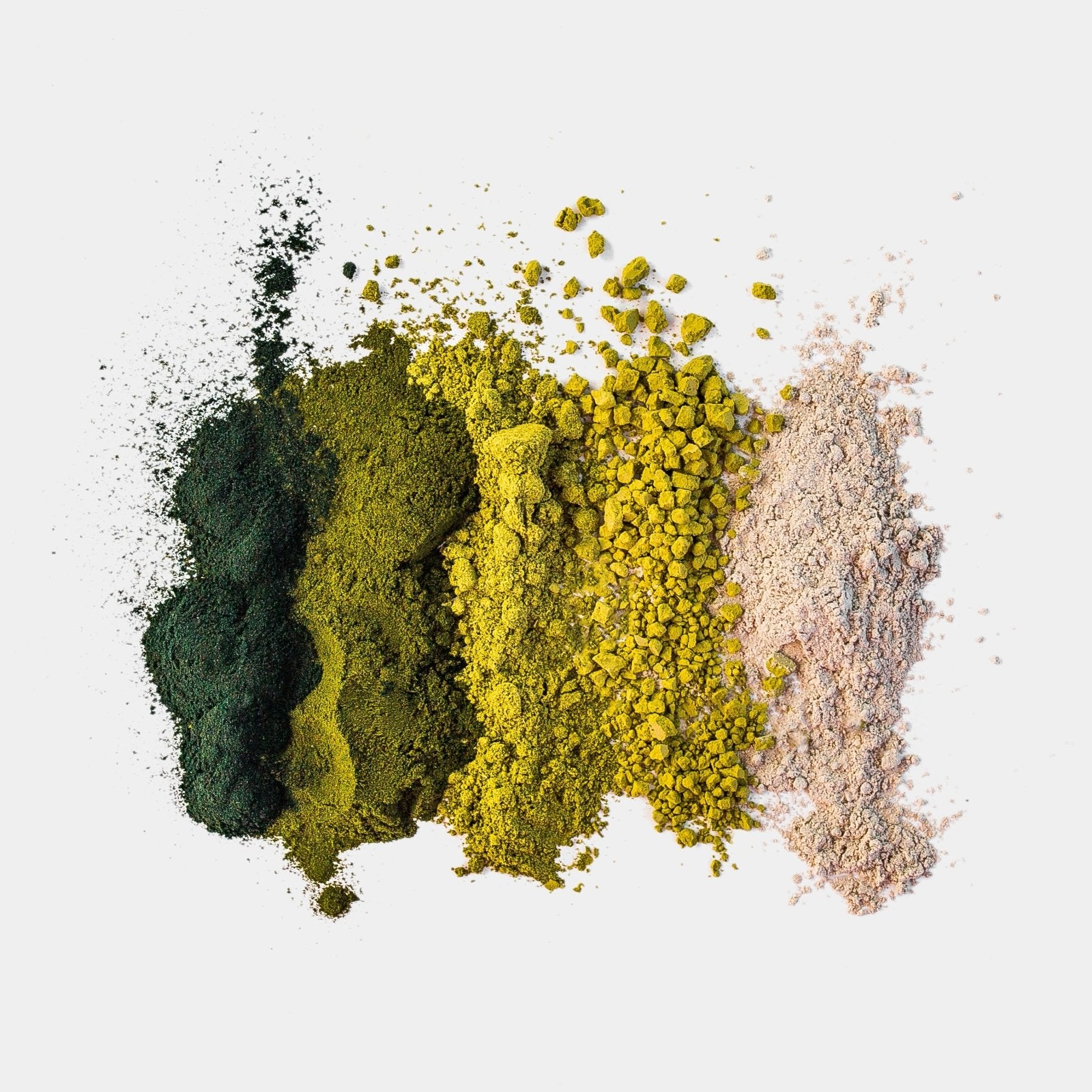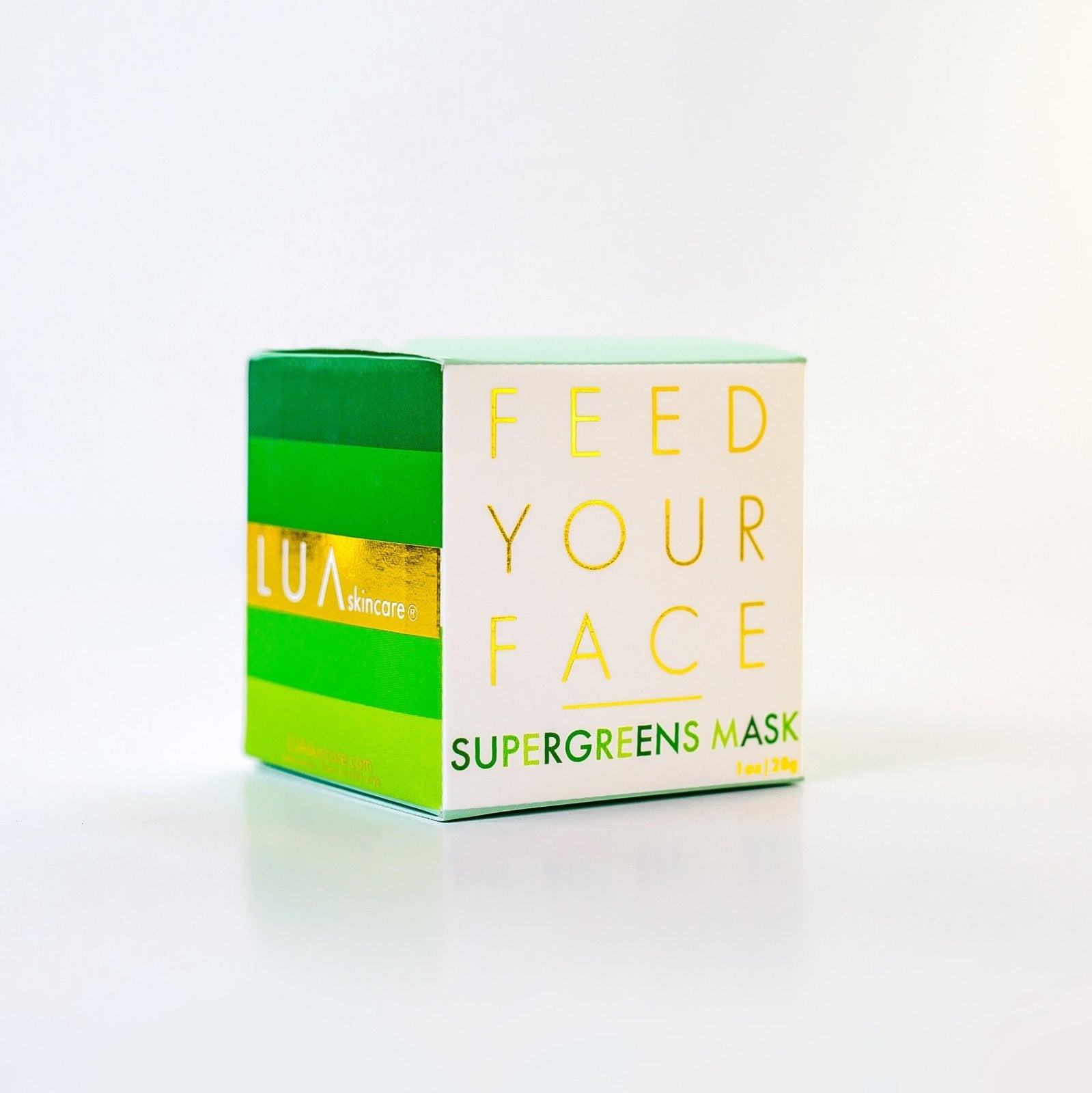 This is the stuff…
I'm in love with this mask! It makes my face as smooth as my infants booty. It's a real treat… treat yo self!
Baby Booty Soft skin is the best compliment! :)Lua
My Favorite!
This is my favorite mask ever, and surprisingly my boyfriends too!
Careful! We have heard many of the guys are stealing skincare products, hahahaha! Happy you BOTH are liking it! xoLua
Super green goodness
I love this mask, it's not drying and freshens my face and clears up my complexion. I use once a week as part of my deep cleansing ritual.
Thanks for the LOVE! Happy that the mask made its way into your ritual :) xoxo LUA
Glow City Baby!!
This mask for one is so fun!! You're like a little scientist creating it with the water and powder combination! As soon as I put it on my face, there's a very warm and tingling sensation that really feels like it's pulling all the gunk out of my face! When I wash it off, I notice a significant difference in the size of existing blemishes and how smooth my skin is! Will definitely keep purchasing!!
Thanks for being a superfood glow getter! You gotta like your greens if you use this mask but the results are worth it. Glow on! xo Lua