MOONFLOWER perfume oil
Regular price

Sale price

$30.00
FREE shipping on orders $75+
---
Live by the sun, Love by the moon or in this case, the BLOOM.  Exotic botanicals will have you dreaming of their intoxicating scent all day & night.
scent profile: Gardenia, Neroli, Jasmine, & Litsea Cubeba round out this warm, floral fragrance.

INGREDIENTS: Prunus Dulcis (almond) oil, Parfum (paraben, phthalate-free), Litsea Cubeba essential oil, & Tocopherol (vitamin e).
10ml glass roll-on bottle with plastic roller + box
---
Share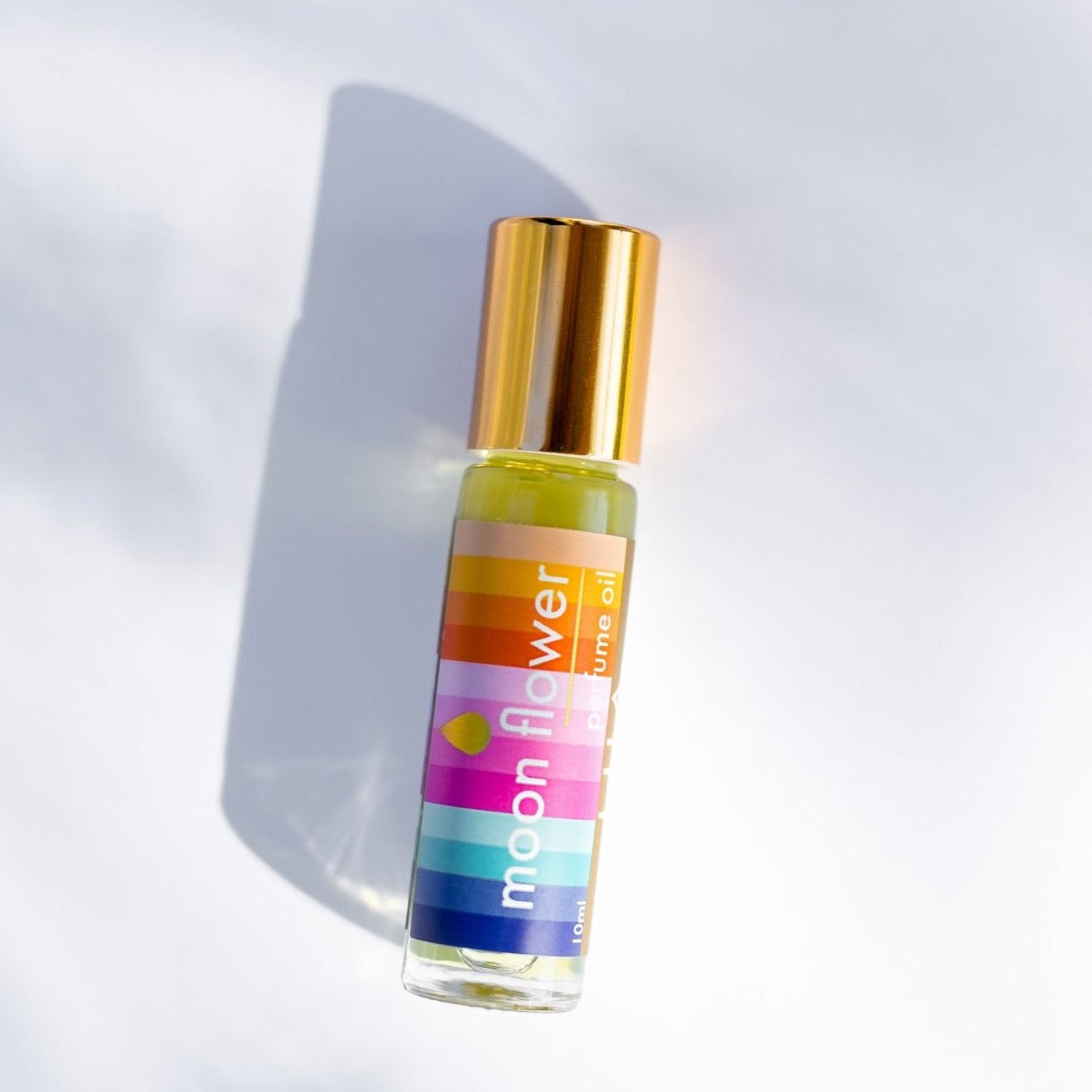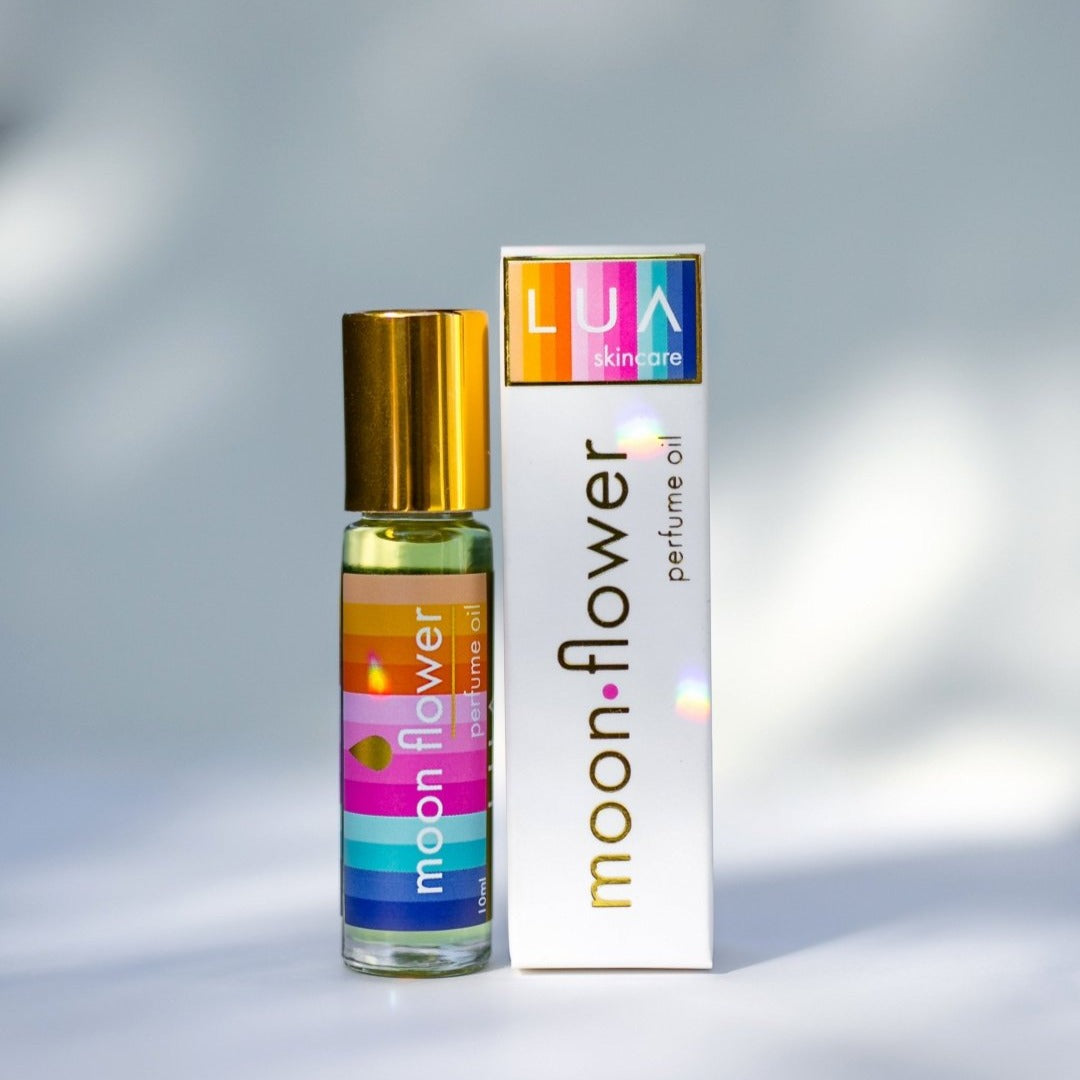 Desert Island Scent!
I usually don't leave reviews, but had to for Moonflower. I am someone who LOVES fragrance, florals being my favorite. I have an obscene number of them. Moonflower is usually the ONLY one I keep in my purse so I can have it with me wherever I go. It is definitely floral but the litsea gives it such a unique depth that makes me feel like I'm rolling on liquid sunshine. The rollerball has never leaked on me, which is not the case with most of the others I own. It also has great longevity and sillage for being a perfume oil.
Please never stop making this.
Thank you so much for your review! We are super happy that you love it! xo Lua
Not Mad
I'm not a floral person, yet it's still becoming. I bought it because my go to Pa Champa was sold. It's Earthy, I like it a lot ❤️
Happy you are liking it! So sorry about the PaChampa, looks like it's not coming back :( xo LUA
SMELLS LOVELY!
This is precisely what I was looking for. If this came in a bigger container I would buy it in a heartbeat. It smells almost exactly like a Moonflower in bloom. It is floral and a tad bit sweet, but also subtly earthy. I love it so much, it is my new favorite scent. And I have received many compliments while wearing it. It does not last but a few hours, maybe like 4 tops. But I definitely recommend it. Thanks, Lua Skincare!
So happy you are loving Moonflower! Thanks for choosing us:) xo Lua
Moon flower
I ordered this perfume because Moonflower Po Po is my name in a local Native American language.
This perfume is aptly named because it is very floral with a hint of magic...I think you will like it too!
All the products I have tried are wonderful from Lua.
This is amazing! Thanks for choosing us! xo LUA
Love it
I adore the smell of gardenia flowers. If you could roll in a field of them this is what the oil smells like. Devine.
Happy to be a close second to the real flowers! Thank you! :)
💞💞💞
Such a beautiful scent 💖. The only thing that I didn't love was the roller ball doesn't glide very well. Over all, I love it.
Thanks for the love! We have changed up our rollerballs from metal to plastic which is a bummer but they work much better now! xoLUA