SUPER BERRY
Regular price

Sale price

$48.00
FREE shipping on orders $75+
---
SUPER BERRY | renewing antioxidant serum  30ml|1floz
We packed the best antioxidant-rich berries in a bottle to help you achieve your skincare goals. All the EFA's, vitamins, & phytonutrients come together to renew skin for a radiant complexion. Cranberry, Raspberry, Strawberry, Acai berry, Blueberry + more help keep skin young & fresh while delivering nourishing hydration all with the power of Super Berries.


Super Berry  key ingredients:
Cranberry Seed Oil contains Essential Fatty Acids (EFA's) Omega 6 (linoleic) & Omega 3 (alpha-linolenic) + is an excellent skin emollient.
Raspberry Seed Oil is made up of 83% EFA's as well as tocopherols & carotenoids. Helps skin retain moisture for superb hydration & is also known to aid in UV protection (not a replacement for sunscreen).
Strawberry Seed Oil is filled with antioxidants, EFA's, & is considered a dry oil as it absorbs quickly into the skin. It is extremely soothing to sensitive skin issues such as eczema & psoriasis plus aids in UV protection (not a replacement for sunscreen).
Blueberry Seed Oil is high in antioxidants & works to repair skin damage such as fine lines & hyperpigmentation. 
Acai Berry Extract is packed with phytonutrients & Vitamin C which helps repair damaged skin. Reduces the appearance of fine lines & helps fight environmental damage to keep skin bright & youthful.
Hibiscus Flower Extract has HIGH levels of Vitamin C as well as flavonoids which can improve skin elasticity while helping skin regenerate by jump-starting collagen production.
Sea Buckthorn Berry Oil contains the highest vegetal source of Vitamin C, E, Aminos, & Beta Carotene. Excellent anti-inflammatory & aids in cell regeneration for overall skin health.
TO USE:
Can be applied both am | pm. After cleansing, massage a few drops into skin. Apply alone for a lighter application or can be layered under your favorite face oil for a more intense hydrating treatment.
FULL INGREDIENTS:
Olive Squalane, Vaccinium Macrocarpon (Cranberry) Seed Oil, Rubus Idaeus (Raspberry) Seed Oil, Fragaria Ananassa (Strawberry) Seed Oil, Euterpe Oleracea (Acai) Fruit Extract, Vaccinium Angustifolium (Blueberry) Seed Oil, Hibiscus Rosa Sinensis Flower Extract, Citrullus Lanatus (Watermelon) Seed Oil, Hippophae Rhamnoides (Sea Buckthorn) Berry Oil, Tocopherol (Vitamin E), Ascorbyl Palmitate (Vitamin C).


---
Share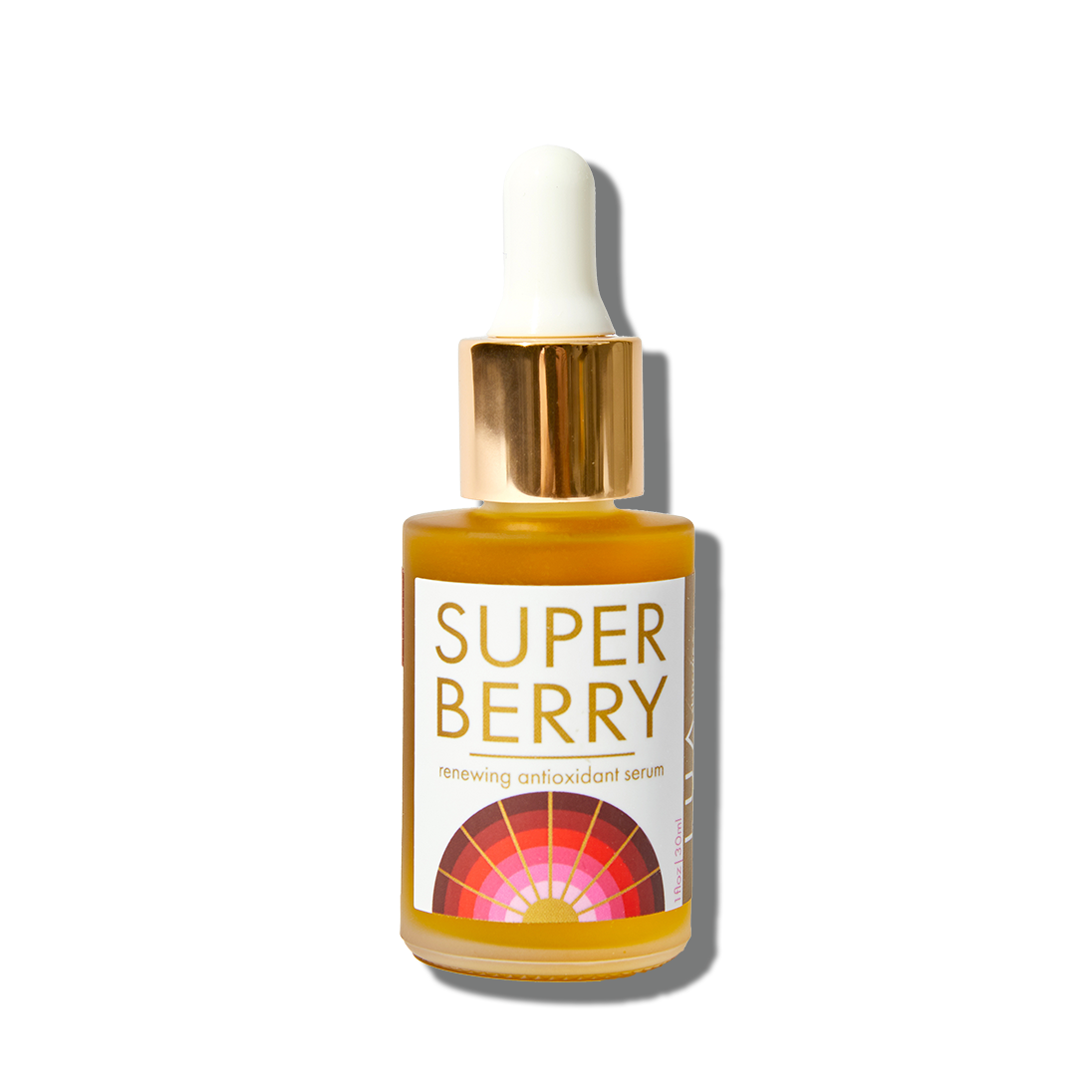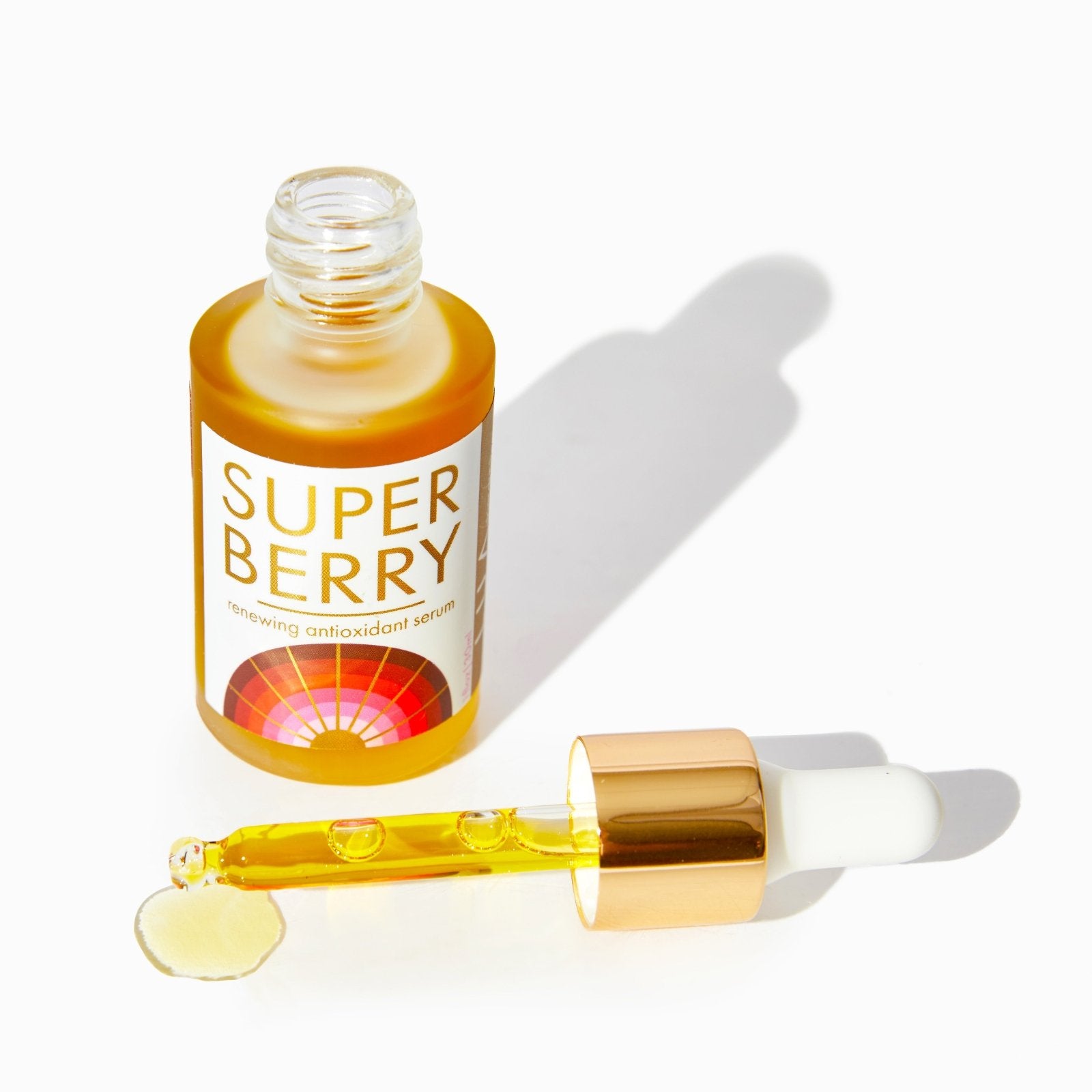 Happy Face
With this cold dry weather my face has needed this extra moisture I love it
Keeping skin hydrated in the winter is key to a glowing face, so happy it is working for you! xoLua
Fresh and lightweight
This is by far one of my favorites from lua skin care. I can smell the berries. It's smooth and light weight. Time to reorder! 😊
Thanks so much Farah! Super Berry is our fave too, love that natural berry scent:) XO Lua
wonderful
I have loved using this product in the evenings before bed. It smells good, feels delightful on my skin, and I wake up with my face feeling soft and smooth.
It is one of our Favorites!! Thanks for your review! xo~ LUA
Love love LOVE
This is my go to oil for my nightly routine, it soothes my skin after a long day at work or after playing in the sun a little longer than I should have. My skin is so hydrated and hasn't looked this good in years!
Its our favorite oil! Happy you're loving it! xoxoLua
Dreamy
This makes my skin look and feel so refreshed, nourished and moisturized! Love it!
YAY! So glad you are loving it! xo Lua
LOVE
I mix this into my vitamin C serum and rub it all over my neck and chest and hands. A little heavier than a watery serum, but definitely lighter than an oil. it smells fruity and fresh. My skin looks lighter and brighter and more moisturized already. LOVE IT.
So happy you are loving it! ❤️ xo Lua
feels good
I like the way it feels. It adds moisture to my dry skin. I can even add a drop or 2 to my moisturizer for added protection from dryness on my face at night.
Thanks so much for choosing Lua!! xo