GLOW dust
Regular price

Sale price

$30.00
FREE shipping on orders $75+
---
GLOW dust high potency dry cleanser | exfoliant is activated once you add the water to keep it at MAX freshness. No preservatives, No harsh chemicals! Clay draws out impurities, Fruit & Botanical Extracts pack a Vitamin A+B+C punch, & Bamboo gently exfoliates for your softest skin EVER, we're serious.  Bye-bye rough patches...See ya later pores.
1.5oz | 43g
Main Ingredients:
Kaolin White Clay (the mildest of clays) helps draw out impurities while absorbing & removing dirt + oil.
Bamboo Stem Extract gently exfoliates leaving behind smooth & fresh skin imparting a natural glow.
Aloe Leaf contains hydrating & conditioning antioxidants that provide relief to inflamed & irritated skin.
Rosehip Extract is high in Vitamin A that promotes skin regeneration & improves texture + clarity.
White Willow Bark is a natural source of salicylic acid which can aid in exfoliation as well as preventing breakouts.
Pineapple Extract's enzymes, including bromelain, help gently exfoliate while targeting inflammation & dark spots.
Vitamin C (Ascorbic Acid) is a water-soluble antioxidant that can improve skin tone as well as aid in cell turnover creating a more even & radiant complexion.
TO USE:
Wet both hands, pour out a nickel-sized amount of powder into palm, & rub hands together to create a creamy paste.  Massage evenly over face while gently buffing skin in a circular motion, adding more water if needed.

*

  Let sit on skin 1-3 minutes then remove with water.  Use 3-4 times a week.  *Do Not scrub face as you could cause irritation & avoid broken skin, irritated, &/ or sensitive areas.
Full Ingredients: 
Kaolin clay, Bambusa Arundinacea Stem Extract (bamboo), Aloe Barbadensis Leaf Powder, Sodium Cocoyl Isethionate, Rosa Canina (rosehip) Extract, Salix alba (white willow bark), Ananas Comosus (pineapple) Extract, Manihot esculenta (arrowroot) Powder, L Ascorbic Acid (vitamin C), Beta Vulgaris Rubra (beet) Powder, Citrus Sinensis (orange) Oil.

**Ingredient list may change from time to time. Always look to product label for the most up to date ingredients list.
---
Share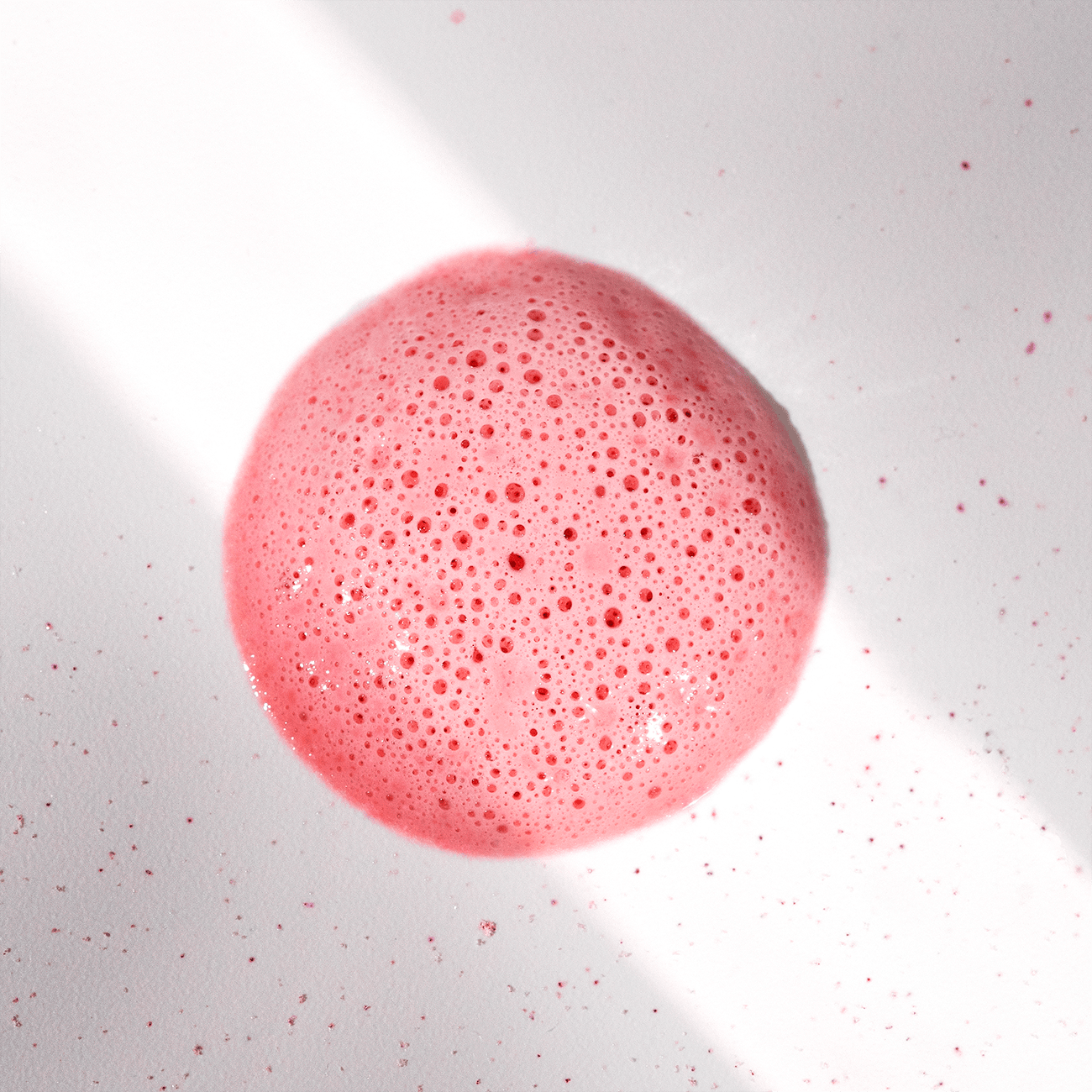 Gentle yet effective
I love the glow dust. I use it a few times a week on my face brush. It's gentle but provides great exfoliation. Smells great too.
We love being glowy and love that you love being glowy too! :) xoLua
Don't hesitate
This glow dust is true to its title. It's exfoliating properties helps to clean your face while regenerating and giving your skin the glow it deserves.. all without harsh chemicals that have your skin dry and cracked
My face was GLOWING after using it two times 😁
I cant wait to see what my face looks like long-term😳
Awesome! Keep on Glowing!! xoxoLUA
Best exfoliant ever! LOVING my skin.
This is by far the best exfoliant I've ever tried - and I've tried a good amount. It's gentle, yet tough on the dirt that's usually hard to reach within your pores. My combination oily and sensitive skin is loving this product! It works particularly well at clearing out impurities from my nose - even better than those nose strips! Will definitely be purchasing again.
Awesome! Happy to hear it is really working for you. Its one of our favorite products. Thanks so much for choosing us :) xoLUA
Gentle exfoliation
Love all my other Lua products and this one does not disappoint - leaves my skin feeling refreshed and clean without stripping it dry. It also smells amazing!!!!
Glad to hear you are glowing! Thanks for choosing LUA xoxo
Lovely
I can read the ingredients and it's wonderful! X
Our goal is to create simple and clean skincare with no surprise ingredients. All natural, skincare you can trust. Thank you for choosing us! xo Lua