D A I L Y R I T U A L oil + stone blend
Regular price

Sale price

$35.00
FREE shipping on orders $75+
---
R I S E   •   F L O W   •   C H I L L 
whether you need to rise & shine, make it through the day, or come down at night, LUA's DAILY RITUAL oil + stone blends engage plant + flower oils with clarifying & energizing stones to assist in balancing the day.
set of 3 ~ 5ml roll-ons
TO USE:
roll on wrists, back of neck, feet, temples, or in hands & breathe deep. ALWAYS test on a small area of skin first. If sensitivity occurs, discontinue use.
INGREDIENTS:
R I S E  grapeseed oil, spearmint, clove, wintergreen, basil, petitgrain, orange, coriander, clary sage, & pink grapefruit essential oils, citrine stones, vitamin e.
F L O W  grapeseed oil, peppermint, rose, lime, juniper berry, fennel, black pepper, & palo santo essential oils, quartz stone, vitamin e.
C H I L L  grapeseed oil, lavender, vetiver, lemongrass, patchouli, ylang ylang, bergamot, amyris, benzoin, & mandarin essential oils, valerian root, amethyst stones, vitamin e.

---
Share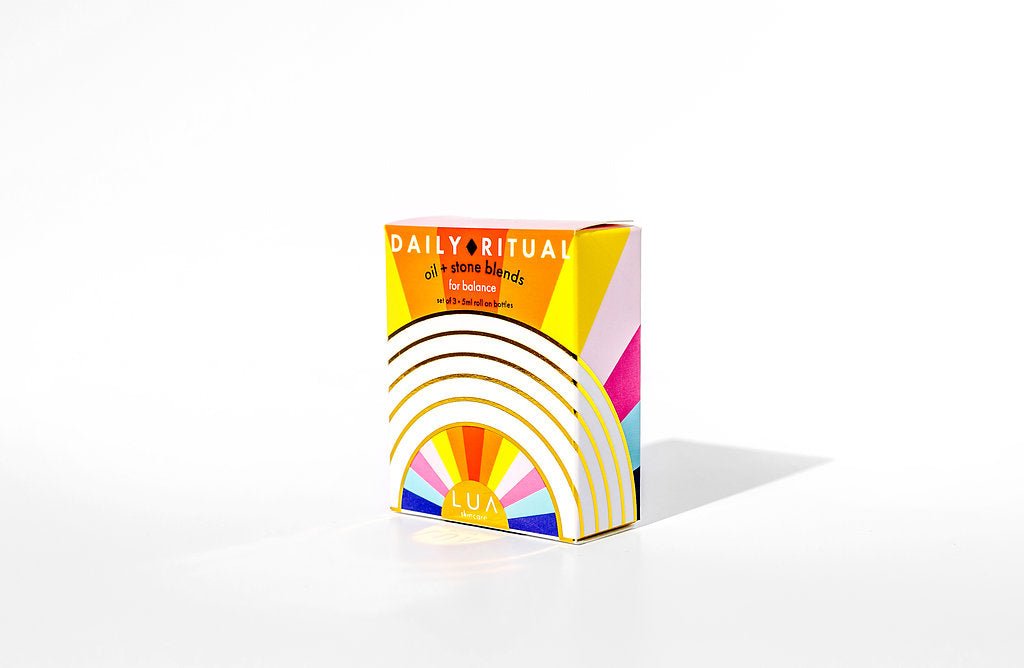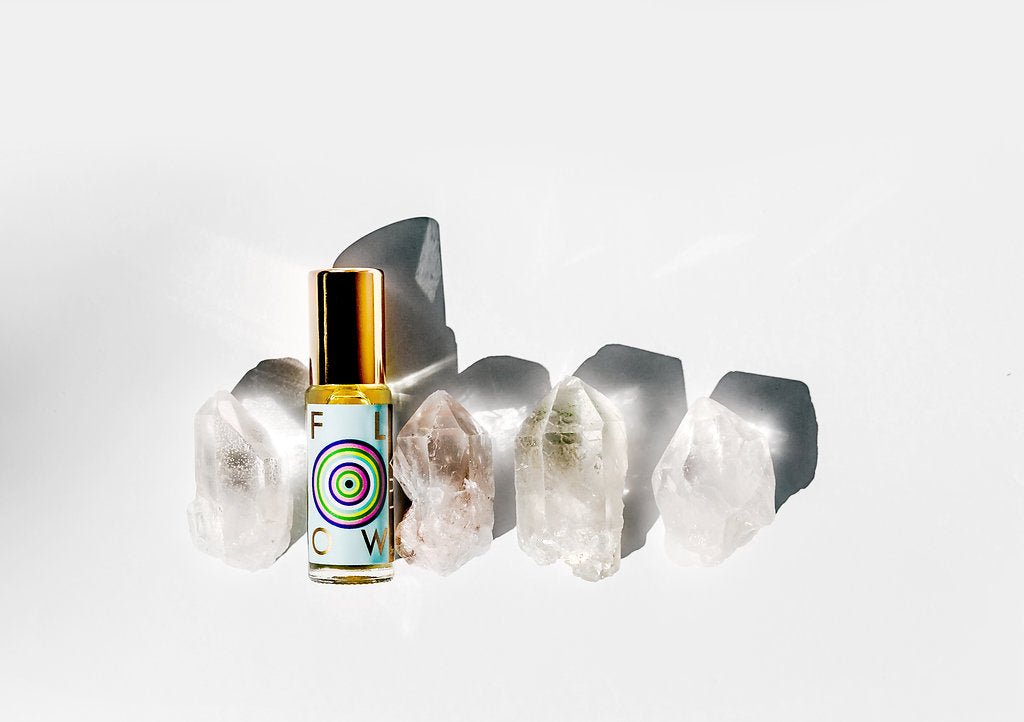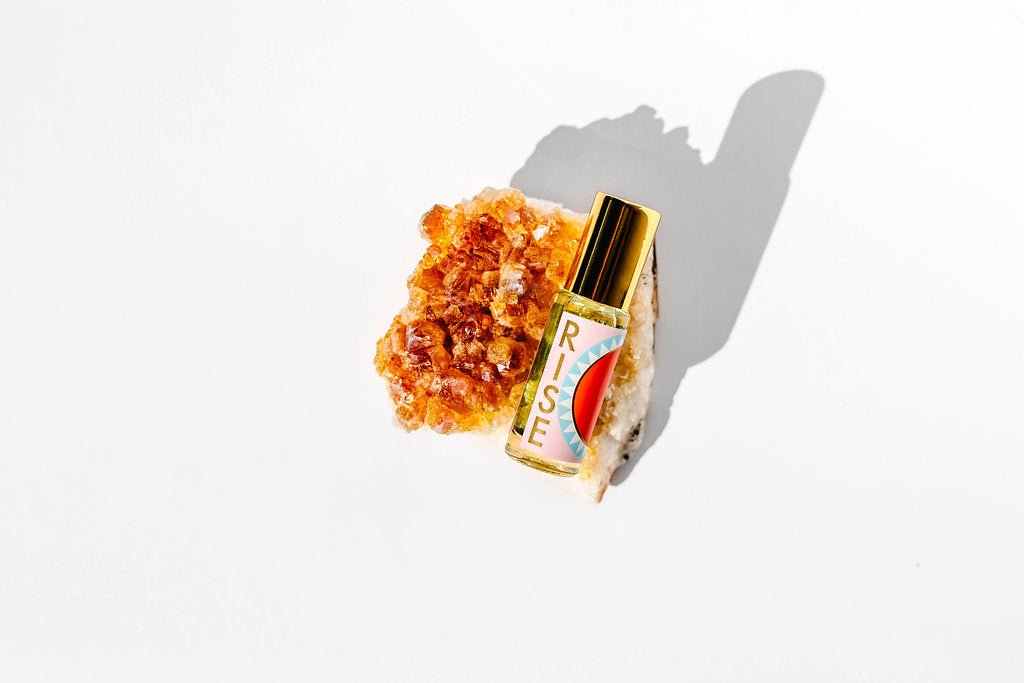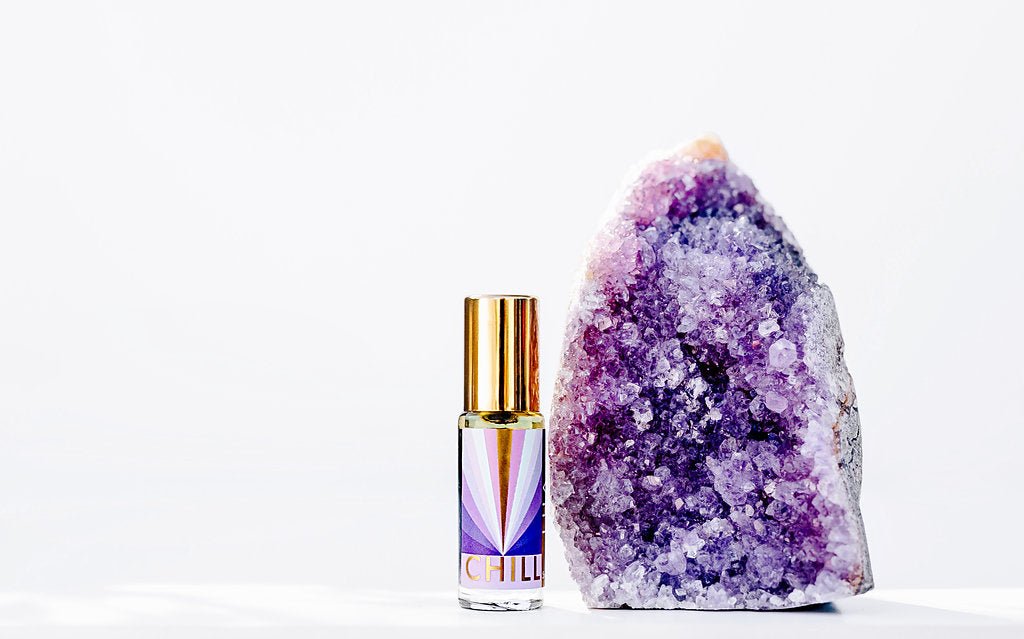 Love These
I first got this set at a small boutique while on vacation this summer. Then I ordered them from LUA skincare for a family member. I love that they are crystal infused ❤️
No picture because my dog chewed up the box but thankfully not the oils 😅
We are so happy that you love our Daily Ritual set! xoLua
Daily ritual
I love this set. As a tired mom of an infant, this has helped give me a little pep in the morning (along with my giant cup of coffee), a mid day reminder to stay present and take a (much needed)deep breath, and a little help winding down at the end of the day. I really love it and highly recommend.
YESSSS....you are using it exactly how we envisioned! Thanks so much for trying us out and we appreciate the review. xoLua
So good!
Fast service and amazing scents! This is my second order from Lua Skincare & it won't be my last. Thank you!
We carry our Daily Ritual sets wherever we go to always have on hand. A great way to center or energize and small enough to throw in your bag. Glad these are working for you! Thanks so much for choosing us! xo LUA
Magical!
These essential oil blends are wonderful! The aromas are very complex and surprising. I love using each of them at different times throughout the day. My favorite is FLOW! I roll it all over like a perfume in the afternoon.
So Happy you are making our Daily Ritual set part of your day!! xo LUA
Amazing smell
The smell of each one of these is unique and beautiful. I am so happy I bought them when I purchased my face oil. I have always been unsure of purchasing scents online but was swayed by other people's comments. Glad I read the reviews. Would love bath oils in these scents too.
Oooo bath oils would be a good idea! We try to come up with new products so will throw this idea in the mix. Thanks so much for choosing us! xo Lua
Finally found you!
I've been looking for a new sweet nag champa oil for years! I stumbled upon your site by accident (fate really) and ordered pa champa oil and the three pack of rise,glow and chill oils. They are great to throw in my yoga bag, purse and work bag. The scent isn't too strong but, all of the oils are a lovely combo! Will definitely be back! Please make a plain nag champa if possible. Keep up the great work. Namaste 🕉
So happy you stumbled upon us...Thanks for including the daily rituals in your day! We appreciate YOU! xoxo