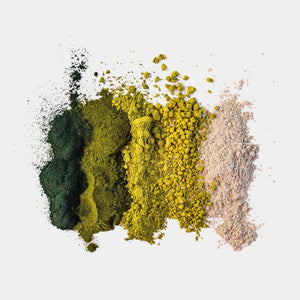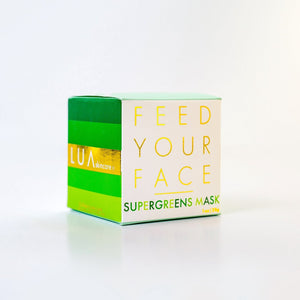 This is the stuff…
I'm in love with this mask! It makes my face as smooth as my infants booty. It's a real treat… treat yo self!
Baby Booty Soft skin is the best compliment! :)Lua
My Favorite!
This is my favorite mask ever, and surprisingly my boyfriends too!
Careful! We have heard many of the guys are stealing skincare products, hahahaha! Happy you BOTH are liking it! xoLua
Super green goodness
I love this mask, it's not drying and freshens my face and clears up my complexion. I use once a week as part of my deep cleansing ritual.
Thanks for the LOVE! Happy that the mask made its way into your ritual :) xoxo LUA
Glow City Baby!!
This mask for one is so fun!! You're like a little scientist creating it with the water and powder combination! As soon as I put it on my face, there's a very warm and tingling sensation that really feels like it's pulling all the gunk out of my face! When I wash it off, I notice a significant difference in the size of existing blemishes and how smooth my skin is! Will definitely keep purchasing!!
Thanks for being a superfood glow getter! You gotta like your greens if you use this mask but the results are worth it. Glow on! xo Lua
---